Energetic Healing Sessions
Cleaning, Centering and Evolution
Soul Healing
Guérison de l'Âme
Check-up
: full reading of your energetic state by clear-sight
Decoding
: decoding blockages and understanding how they are linked to inner conflicts → ask your questions
Correction
: cleaning, purification, clearing, re-balancing and re-harmonisation
Going further
: life path, connections and guidance for the next steps...
Main goals : being centered, here and now, on your life path
Scheduling an appointment
:
VENCE
on Mondays, Tuesdays and Wednesdays
326 av. Rhin-et-Danube 06140 Vence - l'Estoril bat B 3rd floor – entrance at the back of the building
Bus : 5 min walking distance from Vence main bus station - BUS 9, 400, 47 and 510 | Car-park : Parking de la rousse and Parking Marc Chagall
You can find my office at 326 Avenue Rhin et Danube, Vence L'ESTORIL B entrance 3rd floor (there is a lift) in the "Espace Bien-Être" place.
Entrance B is located at the back of the building.
Push the glass-door, no code needed.
On the third floor, just out the lift, you will find a door on your right.
My name is not on the building entrance but you will find it on the office door.
A waiting roo is at your disposal.

As for parking, it is very simple :
Parking de la Rousse just in front the office. 1 hour parking costs 0.20 euros.
Marc Chagall parking 100m from the office, 2h free parking ticket, enter your plate number in the carpark machine.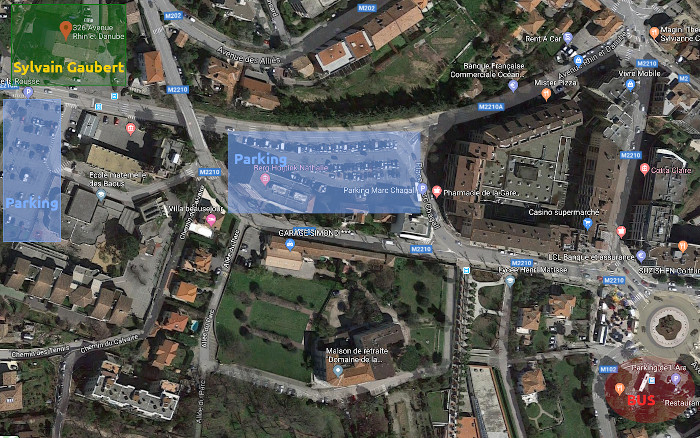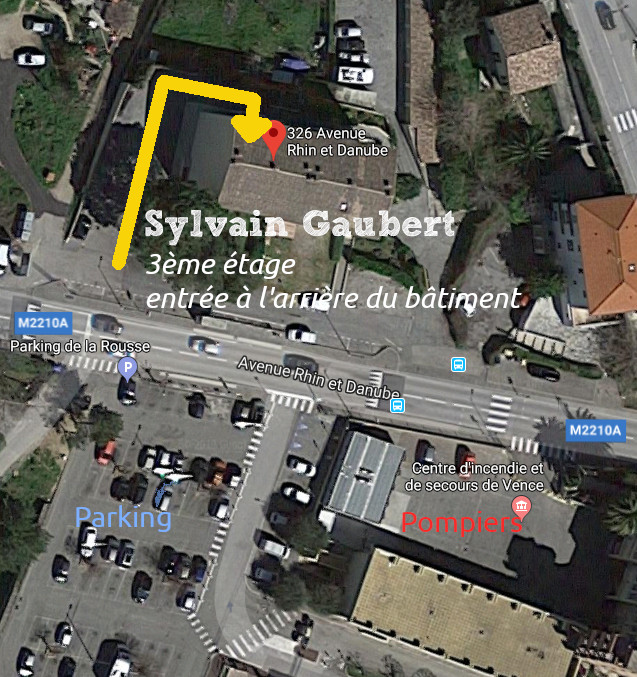 NICE
on fridays
3 rue Parmentier 06100 Nice - Cabinet d'Infirmerie
Tram : Valrose Université or Borriglione | Nearest car-park : Parking Saint Lambert | Or you can park outside Nice and take the tram : Parcazur
REMOTE SESSIONS
by phone with photo
Remote healing session with or without interaction during which I work the same way as in live sessions.
2 possibilities :
you wish to be healed live over the phone (~1h)
you wish to have a deferred session (no interaction during the healing session), you will be debriefed later over the phone
I need :
Scheduling delay
: about a month
Healing session duration
: 50min ~ 1h

Price : 80 euros
A healing session includes: :
balancing the etherical, astral, mental and other subtle bodies
realigning all the planes of existence
cleaning negative charges
suppression of all alien energies (entities, ghosts, parasites, thought-forms, magic, etc.)
rebalancing the emotional sphere
suppression of toxic energetic links
cleaning trans-generational links causing disturbances
karmic cleaning of previous lives linked to current problems
redirection to your path of light
connection to Light and Earth
guidance to follow after the session (exercises, energetic practice, therapy)